Galls, the Authority in Public Safety Equipment and Apparel, with 50 years in the industry. 

Serving the needs of law enforcement, military, police, security, fire, EMS, transportation and private security.
More than 40.000 pruducts, 700 brands, 3500 tons of products delivered per year.

GALLS - USA

Multi Threat Protection, MTP Tactical.  Manufacturer of technical garments and accessories to meet daily needs and unexpected risks and professionals around the world. Tactical equipment, military, police. 
MTP supplies to Police of Madrid, Barcelona, National Police of Spain, Spanish Navy Marines, National Police of Colombia and Mexico, as well as Police in Netherlands and Germany.
MTP - SPAIN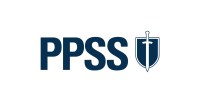 Manufacturer of high performance body armour and protective clothing, offering protection from firearms, edged weapons, hypodermic needles as well as blunt force trauma and human bites.
40+ years of operational frontline experience in governments, elite military forces, police, prision riot teams and personal protection with international presence in 25 countries. 
PPSS - UK